Origami is of great interest overseas as a traditional Japanese culture.You will surely have broken it once.At the Tokyo Olympics held this summer after a year's postponement, there is an organization that has been working to disseminate the hospitality of Ichihara City to the world by presenting origami to foreign athletes who came to Japan.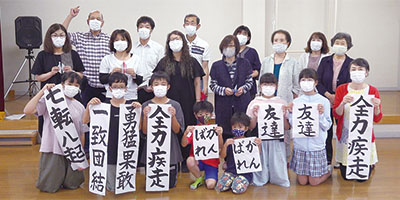 "Ichihara Origami Friendly Club" was established in January XNUMX.The activity dates back to around June XNUMX.Mr. Seiji Doi, the representative, said, "Before the Korona-ka, I used to travel abroad as a hobby, but origami was very popular locally. Mr. Katsutoshi Nakatani, a volunteer coordinator of Aobadai Elementary School, knew that. He suggested. It would be interesting to do it at the Olympics. "
 At the Tokyo Olympics, children attending elementary and junior high schools in the city will be supported by the city of Ichihara and the Board of Education, and in collaboration with the Ichihara City Olympic and Paralympic Promotion Office and the Prefectural Living and Culture Division of the Chiba Prefectural Environment and Living Department. Preparations were underway to distribute folded cranes and other items to athletes and tourists visiting Japan at venues and stations.It is expected to have the effect of "through origami, children will deepen their love for their hometown by acting as" hospitality in Ichihara City "at the Olympics and Paralympics. It will be an entrance to communication with foreigners." It was about.
 However, no tourists come to Japan due to the Korona-ka.Direct contact with the players has become impossible.A request for an origami project jumped in from the city official to Mr. Doi, who thought that all the planned activities would be blank.There, a total of XNUMX people, including Mr. Doi, the origami friends of the Kimizuka Old Friends Club, and the children living in Kimizuka, Ichihara City, had three types of cranes, flapping cranes, fluttering lips, and celebration cranes, and the Ichihara City logo mark. Produced a set of message cards. "We put a QR code on the message card and devised a way to watch a video of Japanese culture such as origami and penmanship being conveyed in English by a high school boy for four minutes," says Doi with a smile.They were presented to Australian soccer teams staying in Ichihara City and land and rhythmic gymnastics players from Israel through city officials, and Doi and his colleagues were later invited to watch a practice game.
 Children and parents expressed their joy, saying, "I had a valuable experience of being involved in the Olympics, even indirectly," and "I was able to connect with the world as much as possible."Mr. Doi also said, "It was a short-term activity, but it was a really meaningful and enjoyable experience for me, supported by the cooperation of the Ichihara City Regional Cooperation Promotion Office, the Lifelong Learning Center, and many people who agreed with the purpose. I did, "said a voice of satisfaction.The club will continue to participate in origami experiences when the postponed "Ichihara Art x Mix" is held, and will disseminate the fun of origami to people inside and outside the city.
Inquiries: Mr. Doi
Tel.XNUMX / XNUMX/XNUMX
mail: doisei@hotmail.co.jp